You will need to follow below steps to upload your game clips from XBOX Series X to YouTube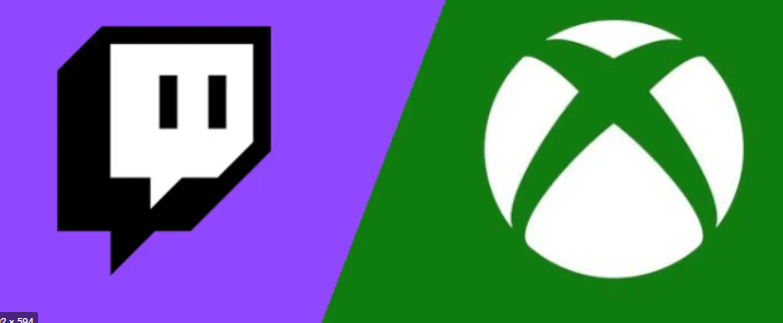 you need below 3 things before you proceed with same
Twitch App on Xbox
An Google Account of course
100mbps or better internet connection
Step – 1 – Install Twitch app on Xbox to stream your games directly on twitch
Logon or create account on twitch website : https://www.twitch.tv/
Set below settings:

Creator Dashboard-> Settings -> Stream -> VOD Settings -> Enable "Store Past Broadcasts" also Enable Clips under Clips Settings.

Go to broadcast section on the app when logged in, Set output to 1080p and bitrate to Max
Put a title as per game and click start Streaming
So after Step 1 you will be streaming your gameplay on the stream directly.
Once you are done with the game, open Twitch again and stop the streaming
Twitch will store your past streams upto 14 days, you can go and create highlights and clips from those streams and then export the same to youtube directly from twitch.
Step – 2 – Enable Export to youtube in Twitch Settings
Under profile icon go to -> Settings -> Connections
Choose Youtube and follow steps to link your youtube channel with twitch, which will allow to directly export your videos from twitch to YouTube
Step 3- > Export From Twitch to youtube
Go to Video Producer: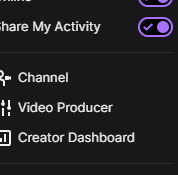 Select Any past streams, and click on highlight

Cut segments as per your gameplay which you want to post to youtube, you can delete existing segement auto created by twitch.
Once Done, -> Click on Publish Highlights
Might take 20-30 seconds or more depending on length to create the highlight.
Once created it will show as below in same screen

Now click on Export :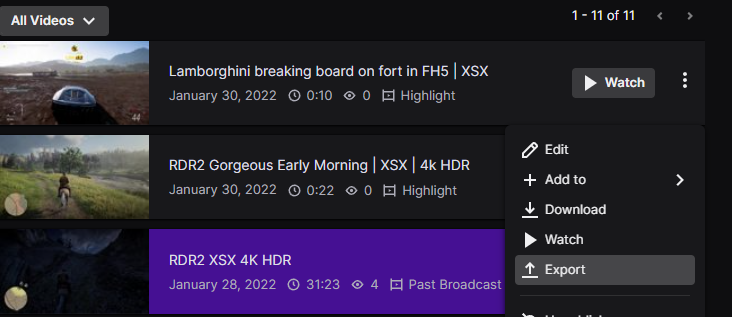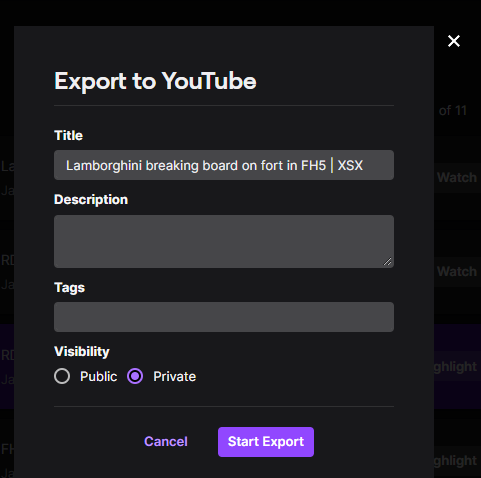 Choose private or public as per your need , and click on Export:
Step -4 -> Publish on Youtube
Go to android Studio and under channel videos you will be able to see the exported video from twitch.

Edit Video as per need to choose thumbnail, description etc., and click on Publish
By following above steps, you will be able to export your streams directly from twitch to Youtube
PS: You can only export in chunks of 15 minutes since YT will not allow export of more than that, So better to create highlights and post those only
If you want to upload whole stream or stream it simultaneously you can try restream or aircast
Restream allows to restream your stream from twitch to Youtube and many other platforms as well.
Let us know in comments if any questions or issues faced by you.