There are many ways to watch YouTube without Ads on your device.
YouTube Vanced is no longer available, so here are few Options for you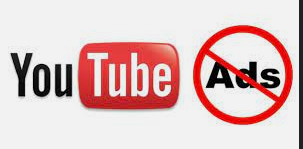 Windows Laptop/PC
1 – Firefox Browser with uBlock Origin Add-On (OpenSource & Free)
Download and install FireFox Browser on your PC, It is opensource and free Browser. Best in terms of privacy & security
https://addons.mozilla.org/en-US/firefox/addon/ublock-origin/?utm_source=addons.mozilla.org&utm_medium=referral&utm_content=search
2 – Chrome browser with Adblock Plus extension
Apart from blocking ads on YouTube, it can help you block unwanted ads on other websites too.
https://chrome.google.com/webstore/detail/adblock-plus-free-ad-bloc/cfhdojbkjhnklbpkdaibdccddilifddb?hl=en-US
3- Brave Browser
Other Option if you want to Try is Brave Browser which by default blocks the ads without any addons
Android
1 – NewPipe Android App (OpenSource & Free)
Best Alternative to YT Vanced, this is an opensource project so security is best assured.
2- Firefox Browser with uBlock Origin Add-On (OpenSource & Free)
Firefox is an Open Source browser, with ublock enabled in addons, you can enjoy same benefits as the desktop browser
https://play.google.com/store/apps/details?id=org.mozilla.firefox
2 – Brave Browser
Brave Browser blocks all ads by default, and is privacy focussed
https://play.google.com/store/apps/details?id=com.brave.browser
Apple iPhone
1 – Brave Browser
Brave Browser blocks all ads by default, and is privacy focused and is available on apple iPhone as well
https://apps.apple.com/in/app/brave-private-web-browser/id1052879175